 There are two main requirements for terminating a marriage in Illinois:
residency in the state and county;
a minimum reason for irreconcilable differences.
Regarding the first requirement, either spouse must have resided in the state for at least 90 days before filing, and the case must be filed in the circuit court of the county where at least one party resides.
A divorce petition must also be complete with a ground for divorce, or reason for divorce. Accepted grounds for fault in Illinois divorce cases include:
Cruelty – mental or physical cruelty
Addiction – excessive use of drugs or alcohol for at least 2 years
Criminal Conviction – adjudication of a felony or "infamous" crime
Sex Issues – any instance of impotence, bigamy, or adultery
Abandonment – willful desertion for at least 1 year
Murder Attempt – malicious attempt to murder a spouse
STD – infecting the spouse with a sexually transmitted disease.
Contested vs. Uncontested Divorce
Illinois offers two kinds of divorce – uncontested and contested (traditional) divorce. In an uncontested divorce, both spouses agree mutually to separate and have the authority to shape the terms of their divorce with their attorneys or in mediation. Note that this means both spouses agree on all the important divorce disputes, including:
dividing marital property;
dividing responsibility for marital debts;
child support and medical insurance coverage for minor children, if any;
spousal maintenance (also called "alimony"); and
any other marital dispute.
Once spouses reach a final agreement, the agreement will go to court for review and approval. The court will make sure the agreement is clear and not against public policy, particularly that the agreement protects the interests of children.
If spouses cannot agree on all or any terms of their divorce, they will have to proceed to litigation to settle the remaining issues in a traditional, or contested, divorce process. In a contested divorce, the parties argue their sides of the story, and the court will decide on the resolution. Essentially, the parties give up their power to control the outcome.
There is no waiting period for uncontested divorce as long as the spouses meet the residency requirement, while contested divorces can take months, depending on how complex the case is.
The Filing Process
The filing process for contested and uncontested divorce begins when a spouse files a petition for dissolution of marriage with the court, as well as associated forms. The petitioner must then serve (deliver) a copy of the petition to their spouse.
There are three key phases in the filing process – the temporary phase, the discovery phase, and the resolution phase. The temporary phase is the initial 30-60 days after filing during which the court can resolve or manage pressing issues such as ordering restraint against an abusive spouse. The discovery phase is the fact-finding part where financial assets must be disclosed and confirmed, and issues like child support settled or referred to the court for resolution. Lastly, the resolution phase is the settlement phase. In an uncontested process, parties will present their settlement agreement to the court for review and acceptance. In a contested process, or if there is anything left unresolved, the issues must be adjudicated in a trial.
Benefits of Consulting a Divorce Attorney
When you are facing divorce, it is best to enlist the help of an experienced divorce lawyer as early on in the process as possible. Some might suggest a "do-it-yourself" process, but there's no guarantee it'll work nicely. There is too much at stake, especially if you have children and valuable assets, to simply use the least expensive alternative. With an attorney, you will have a professional handling everything related to the divorce, from paperwork to arguing in court.
Of course, this is a personal decision, and there isn't one right answer. Nonetheless, it is never too early to speak with a divorce attorney about the process, ramifications, cost, and options. We even offer a free initial consultation, where we can help you get a better sense of why you may want to utilize an attorney.
If you are pursuing an uncontested divorce where you and your spouse agree on everything, you may benefit from having an experienced attorney on your case who can ensure you do not overlook important financial aspects of your relationship, such as retirement assets or insurance policies. A review of your situation by legal counsel will assure you that you have considered everything necessary for the best possible outcome and feel confident you are not missing any important details.
If you are pursuing a contested divorce, an attorney can be even more helpful, as this process requires litigation. In addition to reviewing your assets and handling the paperwork, we will represent you in court and handle the situation ethically while aggressively advocating for you.
Let The Law Offices of Andrew Nickel handle the legal side of your divorce while you focus on taking care of yourself and your children in this difficult time. Call (630) 553-7111 or contact us online to schedule a free consultation.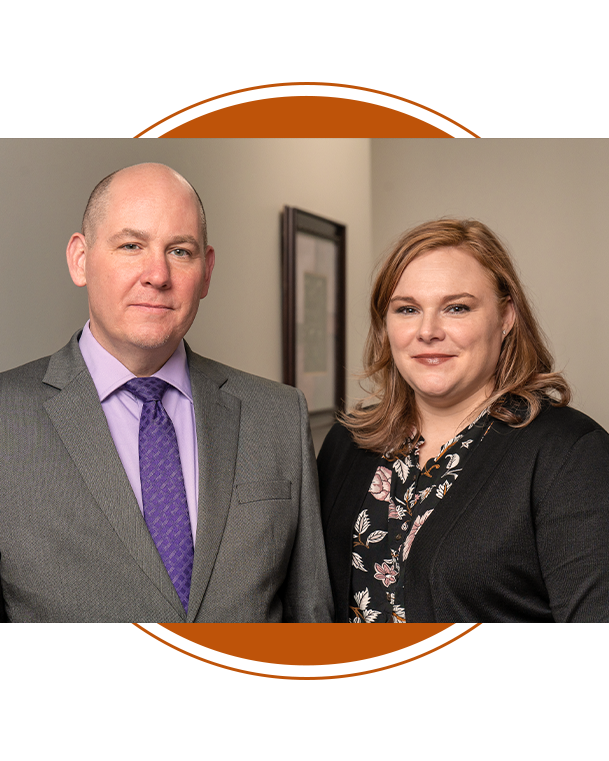 Contact us for a
Free consultation